Tallahassee, Florida saw the Olympic Torch pass through town Tuesday July 2, 1996 and it didn't go un-noticed!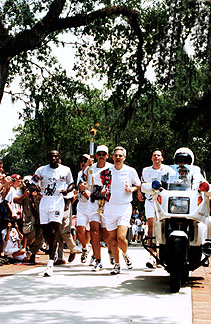 Charles Guyton carries the flame under the charter oak trees in front of the Old Historic Capitol to pause in a torch holder while Florida Lieutenant Governor Buddy McKay addresses the excited Tallahassee crowd.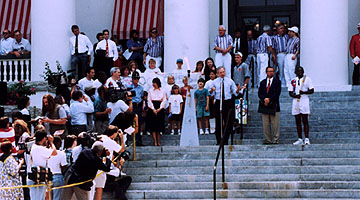 Next, Florida State University alumnus Walter McCoy, (Olympic track gold medalist) carries the torch past City Hall to a rally in the park.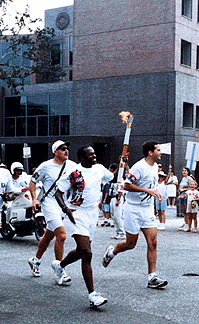 As the torch left downtown and headed south, Maryann Ward carried the torch down Apalachee Parkway before handing it off to Trent Robinson.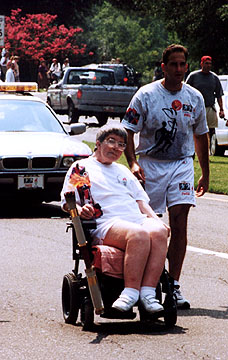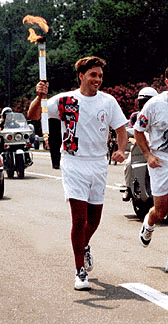 It was a thrilling event for Tallahassee's citizens who were eager to see and touch a part of the Olympic Games. The torch passing through town enabled many of us to do just that.