Bob & Susan's
Excellent
Las Vegas Adventure
---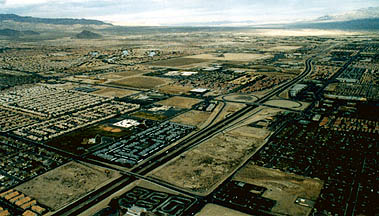 We landed in Las Vegas November 22nd, 1997 and started our
first adventure in this mecca of neon and dreams.
As you can see by the above picture, Las Vegas is situated in a flat desert basin surrounded by mountains. Thus, it is often dry, sunny, and hot, except in the winter, when its sunny, dry and cold!
In keeping with the desert climate spirit, we stayed in the Luxor Hotel Pyramid.

---
Here are a few of the sights we saw while traveling the "strip".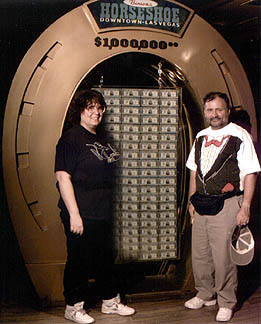 Susan and I posing before one million dollars in cash at the HorseShoe Casino downtown.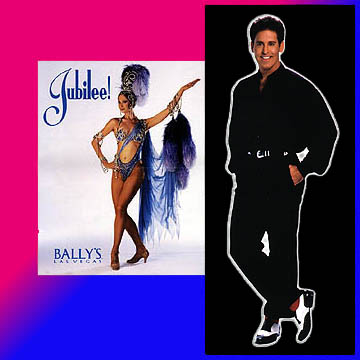 Our shows we saw were "Jubilee", a glamorous golden age review with those handsome men and scintillating beauties, and Danny Gans "The Man of Many Voices".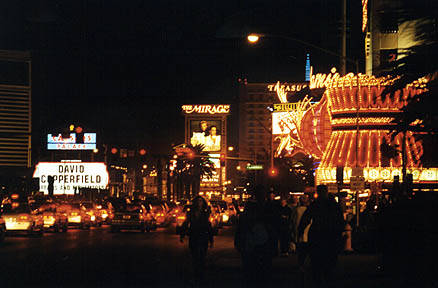 The northern end of the strip with Caesar's Palace, The Mirage, and the Barbary Coast Casino beckon with neon.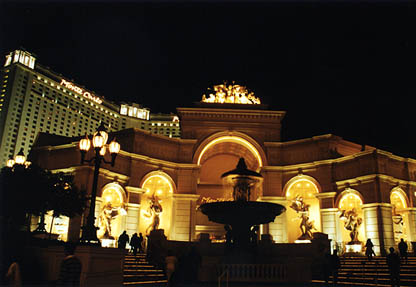 The Hotel Monte Carlo and Casino.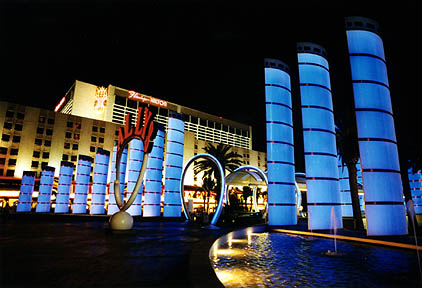 Bally's Hotel & Casino, (where we saw the show "Jubilee").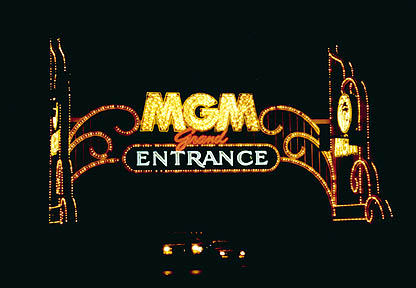 The flashy entrance sign to the MGM Grand Hotel, presently the largest hotel in Vegas with 5000 rooms.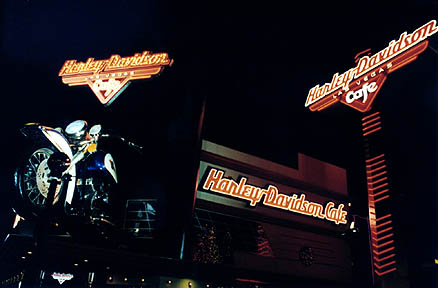 The Harley-Davidson Cafe.
---
We also visited the Grand Canyon by air...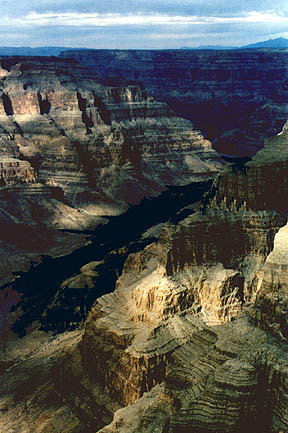 and saw a LOT of the insides of casinos!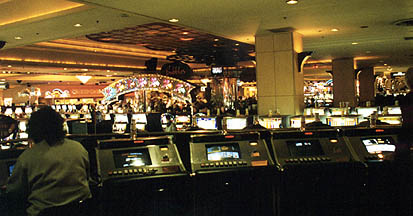 We even "jerked" a soda at the World of Coca-Cola!
---
We had a GRAND time, and eagerly look forward to our next trip out west to Las Vegas!

Editor's note: The $100 bill used as a background image was one of several we won while gambling this trip!
---